ZEN ACADEMY believes in fitness & and martial arts as one.
Just like how ZEN believes in balance of YIN & YANG.
Before they embark onto their martial arts journey, they need to get their body prepared for the process.
Our school provides the quality, fitness training to help them easily adapt to martial arts.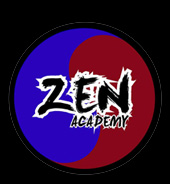 Throughout this journey, they need to maintain their fitness attain peak performance.
Taekwondo Objective
To build up a team of Disciplined, Good Character Taekwondo fighters, Self-defense exponents, Fit-To-Be Person & always ready to contribution back to the society.
Objective in Martial Arts
To Prepare, Maintain & Recondition our people